NEW LSA / VF GTS BOOST UPGRADE PACKAGES NOW AVAILABLE!!!
#STAGE 3 (28% OVERDRIVE)
Designed & Manufactured in house by YellaTerra. Factory Look, Race Performance! The ultimate bang for buck upgrade. This complete bolt on package is the safest and simplest way to increase boost on your Supercharged LSA Powered GTS. Our lite weight, "Easy Fit Modular Crank Drive System" offers several overdrive options from mild to wild (STD 14% 21% 28%)
"No need to replace your factory top blower drive pulley"
"Don't Risk Damaging your blower's internals with the risky and costly installation and removal of smaller press-fit top pulleys!"
Key Features:
• 100% Australian Designed, Engineered and Manufactured
• Complete Bolt on Boost Package*
• CNC Precision Machined and Black Anodised
• Allows More belt wrap with larger pulleys – no Belt Slip
• No risk of press on / press off shaft damage.
NOTE: Must replace factory drive coupler with a aftermarket single piece unit (YT 1521).
Compatible with retrofit LSA engines.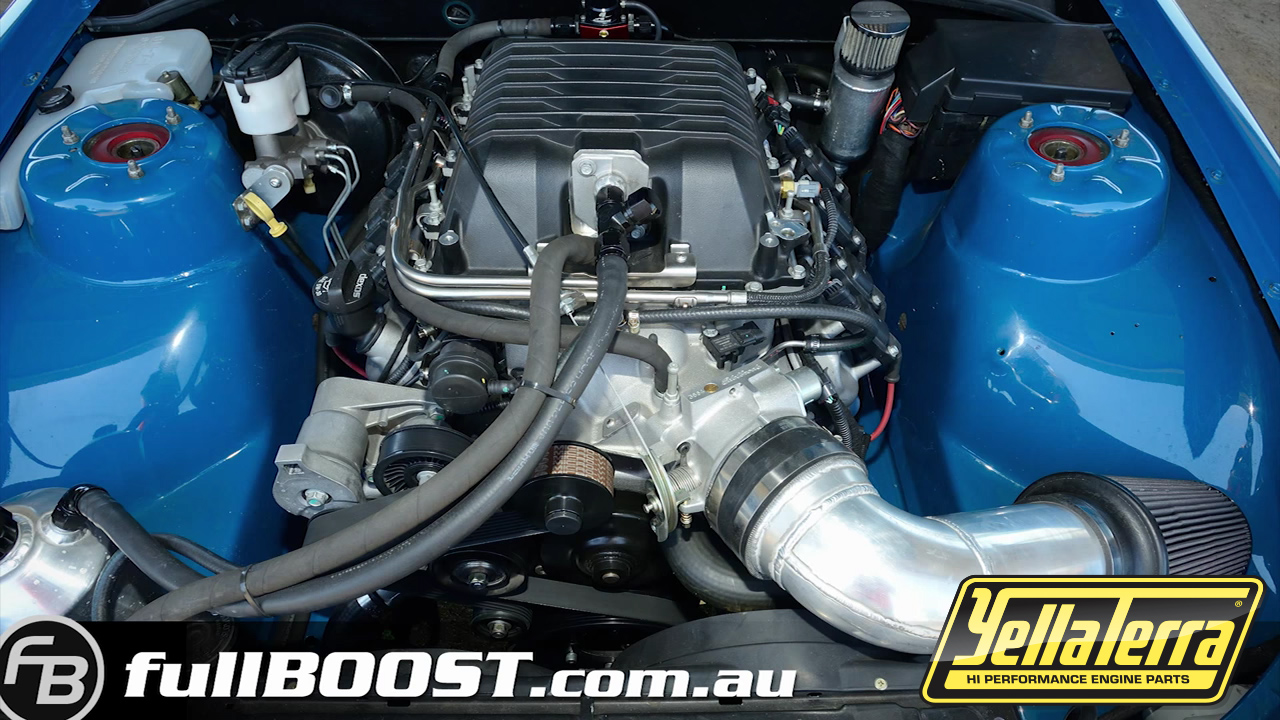 *(Registered Design Balancer- Crank Adaptor/ Overdrive
Pulley, Coupler & Belt)
Part Numbers:
• YT LSAGTS-14
• YT LSAGTS-21
• YT LSAGTS-28
Yella Terra
53 Industial Dr. Braeside Vic 3195
Email: sales@yellaterra.com.au
Ph: 03 9555 5522 Fax: 03 9555 4152
In no event shall Yella Terra be liable for any direct, indirect, punitive, incidental, special
consequential damages, to property or life, whatsoever arising out of or connected with
the use or misuse of it's products